We offer a variety of frames to choose from:
Wooden frames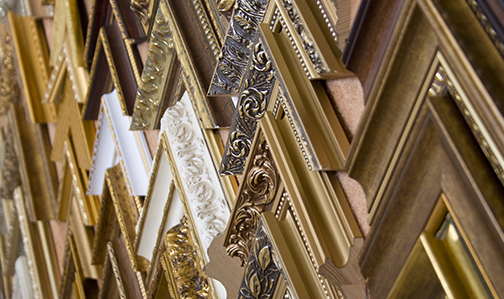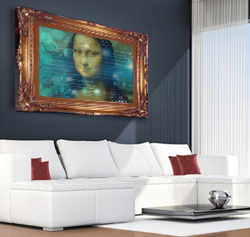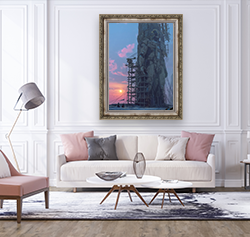 Traditionally picture frames have been made of wood, and it remains a popular choice today. This is what you can expect from a wooden frame:
Quality and flexibility

They provide strength, can be shaped in a broad range of profiles, and allow a variety of surface treatments.

They are classy

The wooden frame can make some NFTs look like Renaissance paintings.

Good for the environment

Wooden frames are eco-friendly.
Ξ 4.300 ($ 13.450,670)
Hard frames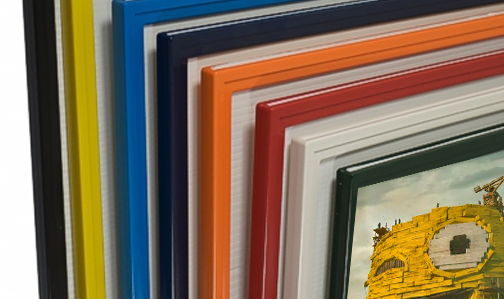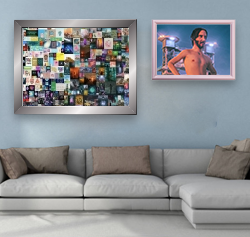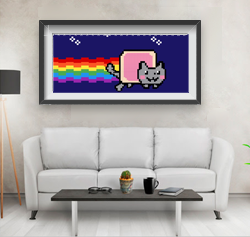 Some digital art simply fits better in a modern metal/plastic frame. Here are the features of the hard frames:
High end material

Metal frames and stiff plastic frames are bright, durable, and solid.

Durability and convenience

They are harder to damage than other types of frames are but are light enough to be hung on the wall and moved without any trouble.

Blending design

These frames are more neutral, and less dependent on the style and decoration used through the house.
Ξ 8.100 ($ 17.450,670)
Both type of frames come within 6 sizes
Picture Frame Guide in inches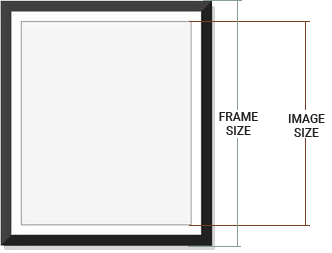 | IMAGE SIZE | FRAME SIZE |
| --- | --- |
| 4x6 | 6x8x10 |
| 5x7 | 8x10, 11x14 |
| 8x10 | 11x14, 12x14 |
| 16x20 | 20x24, 24x28 |
| 20x30 | 24x36 |
| 22x32 | 30x40 |
We would be happy to wrap your NFT into one of our frames, but we also have the option to ship you only the frame you want.